Allan Moffat
Canadian race car driver Allan Moffat
is very famous in Australia.
Allan Moffat OBE (Order of the British
Empire) was the first Ford professional
racing car driver in Australia.
His 1971 win at Mount Panorama, Bathurst propelled him to fame amongst Australian Ford enthusiasts. Born in Saskatoon, Saskatchewan, Moffat moved to Australia at age 17 with his parents when his father, who worked for Massey Ferguson, was transferred to Melbourne. In the early 1960s,
Moffat embarked on his record-setting motor racing career.
Moffat started his racing career behind the wheel of a Triumph TR3 but it was a Ford Cortina Lotus that he drove over the finish line to fourth place at the 1965 Australian Touring Car Championship. Moffat continued to train in both Australia and the US before moving to Australia full time in 1969.
By 1970 Moffat had become a regular Australian Touring Car Championship competitor complete with a Coca-Cola sponsored Ford
Boss 302 Mustang.
Moffat pictured with his 1969 Boss 302.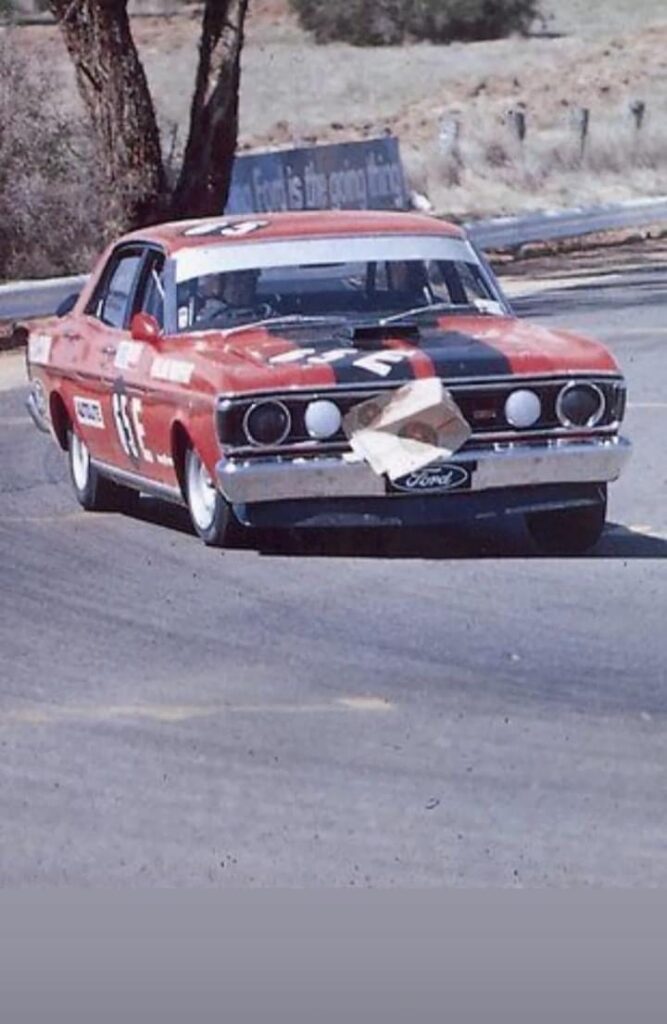 Allan Moffat racing with the "infamous" beer carton at Bathurst.
Moffat would go on to win 4 Australian Touring Car Championships, 6 Sundown 500s, and 4 Bathurst 500/1000. In 1978, Moffat received an Order of the British Empire, known as a Knighthood, for his exceptional services to motorsport. In 1999 Allan Moffat was inducted into the V8 supercars Hall of Fame.
Allan Moffat's restored 1969 Boss 302.
Allan Moffat presenting Jay Leno with a toy car version of his Mustang race car.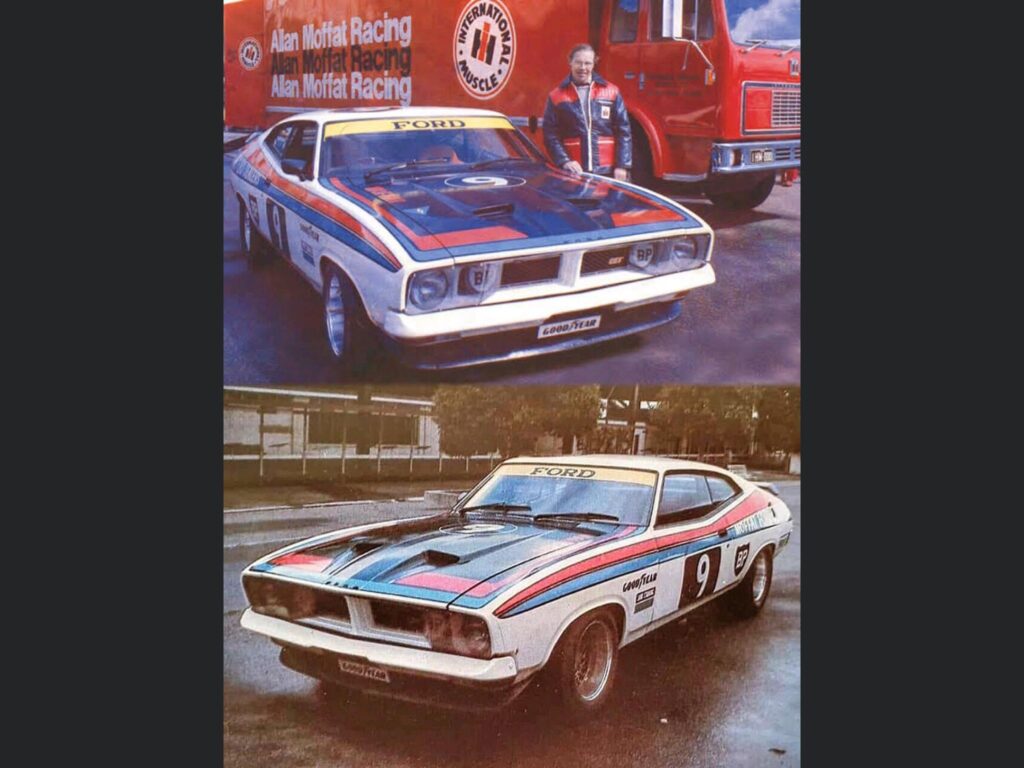 Moffat with his 'new' XB Falcon Hardtop, preparing to race in 1976.
We would like to thank Andrew Kayess for contributing the above story and photo's of Allan Moffat.
2023 Bus Trip Photo's
Below is photo's of the 2023 bus trip.
Thank you goes out to Andrew Kayess for taking and sharing these pictures with us.